Teddy Bears' picnic!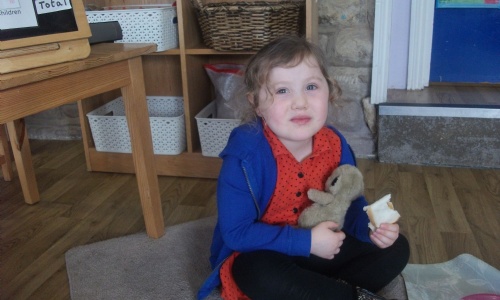 We are enjoying telling and re-telling the story of Goldilocks and the Three Bears. Today we made our own jam sandwiches.
In the afternoon, we each chose a teddy bear to join us for our Teddy Bears' picnic! We enjoyed listening to the song whilst we enjoyed the lovely sandwiches.