Great Amaryllis Race update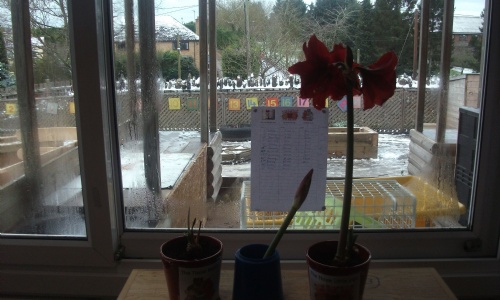 The Three Little Pigs Amaryllis has reached has reached 48cm tall and now has four flowers and one bud.
However, we had a little mishap with the Three Bears Amaryllis plant. Sadly the stem was snapped off. We are trying an experiment with it. We have placed the broken stem (31cm long) into a pot of water and we will see if it is still able to flower. We are also keeping an eye on the original pot for any signs of regrowth.