Happy Mothering Sunday!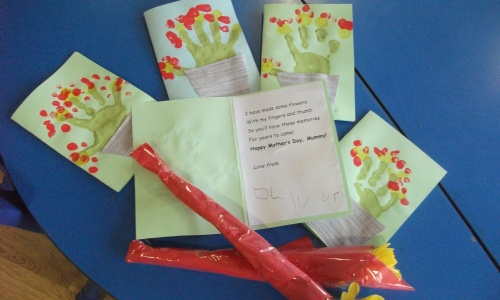 The children have been busy making beautiful cards for their Mummies for Mothering Sunday. They have all had a go at writing their names inside and we even have some flowers for them to bring home too!
Have a very Happy Mother's Day love from all the Nursery children!