Happy Easter Everyone!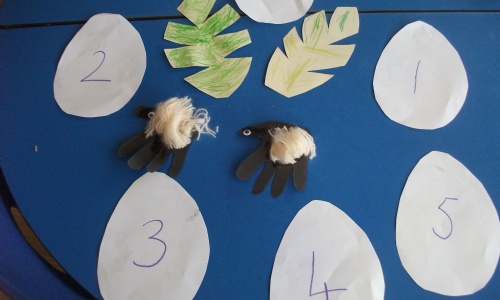 We have been having lots of fun learning about Easter. Today we had an Easter Egg hunt, finding numbered eggs all around the playground and Nursery Garden. We have also made sheep by drawing around our hands and sticking on lots of soft wool. We coloured the palm leaves to wave when we sing our song 'Sing Hosanna' to celebrate Palm Sunday.
Have a lovely Easter Holiday and please remember that the Nursery children return on Tuesday 13th April, one day later than the rest of the school as we have having meetings with our new Nursery children and their parents.