Exploring Colour with Wow said the Owl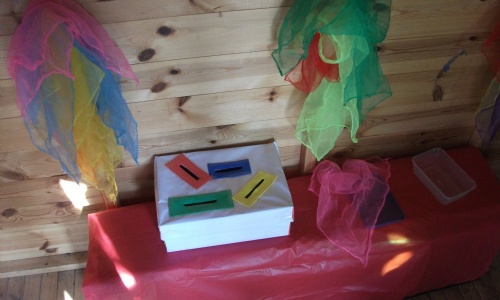 This half term we are learning all about colour. We are using the book Wow said the Owl.
Our outside play house has become a Colour Factory. We are having lots of fun sorting and playing with different coloured, shapes, toys and scarves.